Meta's new Quest Pro includes "partial light blockers" for a more "immersive experience" They attach magnetically and do exactly what their name suggests… but when they're not in use… they just lay on my desk.
The other day, their shape gave me an idea… and I just had to try it out.
Reception
It's been great to see people's responses to this simple add-on. It quickly became my most downloaded model on Printables and was featured in a series of tweets by a prominent VR news source: Brad Lynch (SadlyItsBradley).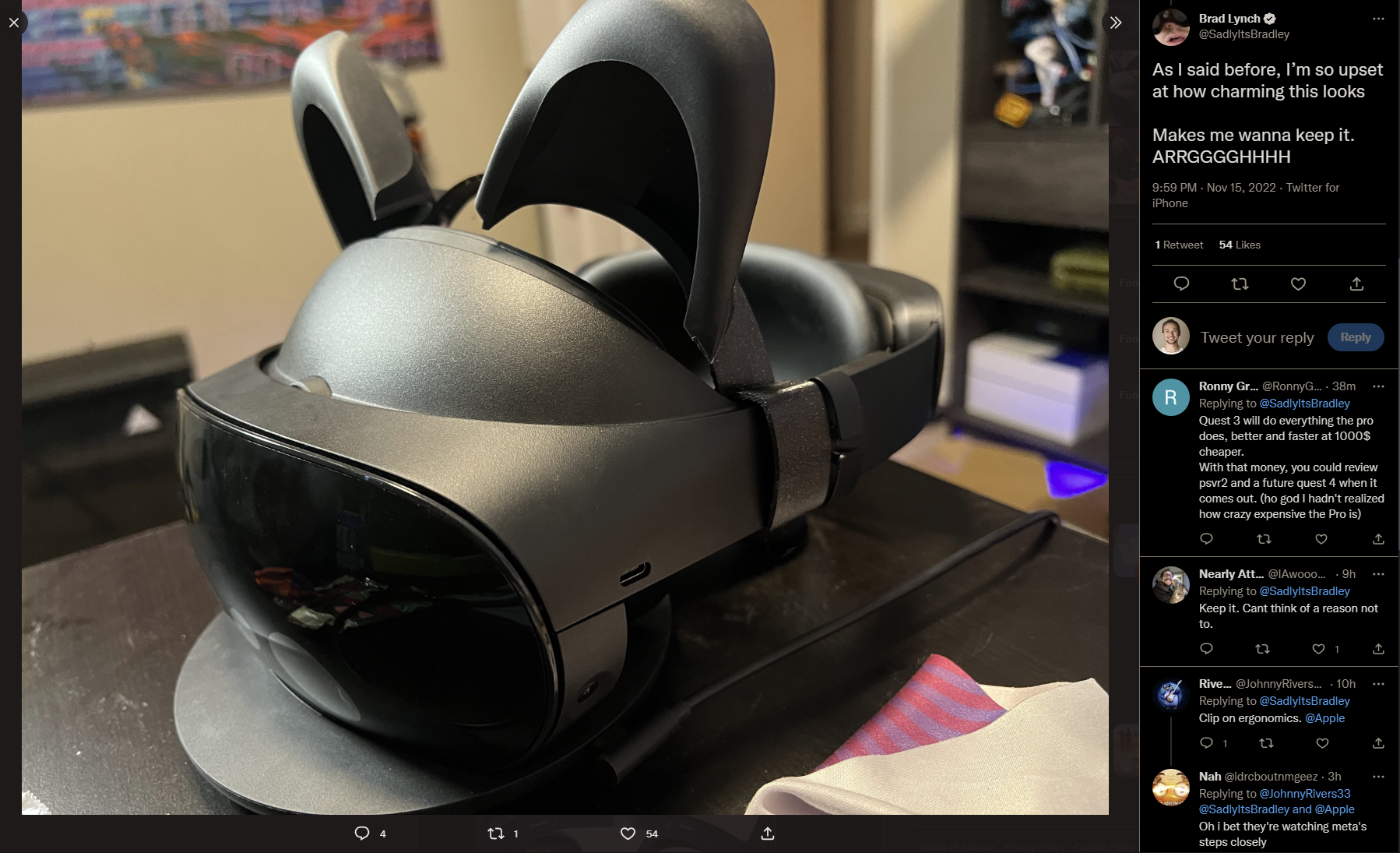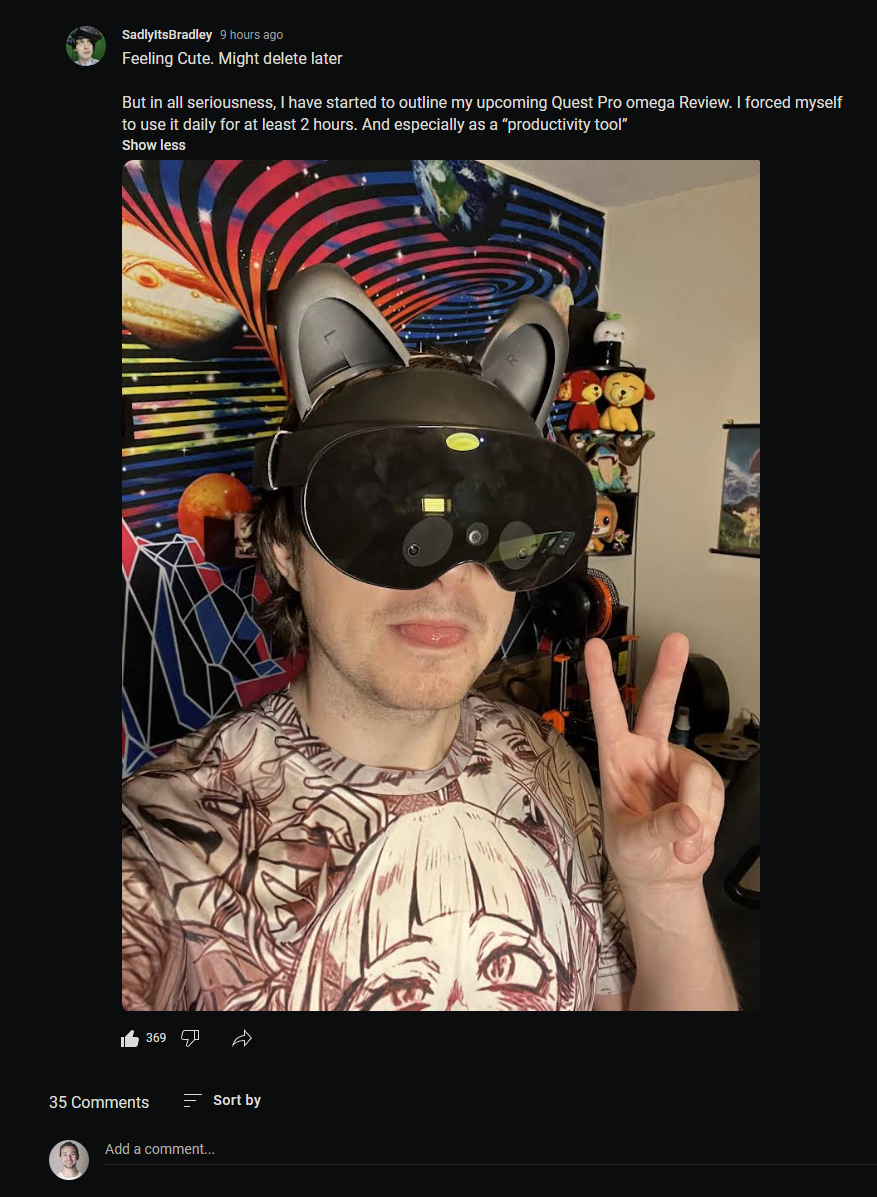 The comments on a few Reddit posts have been awesome as well, and it's so exciting to see other people's successful prints! Great suggestions for improvements as well ( sizing, RGB, speakers, opening for charging light ).